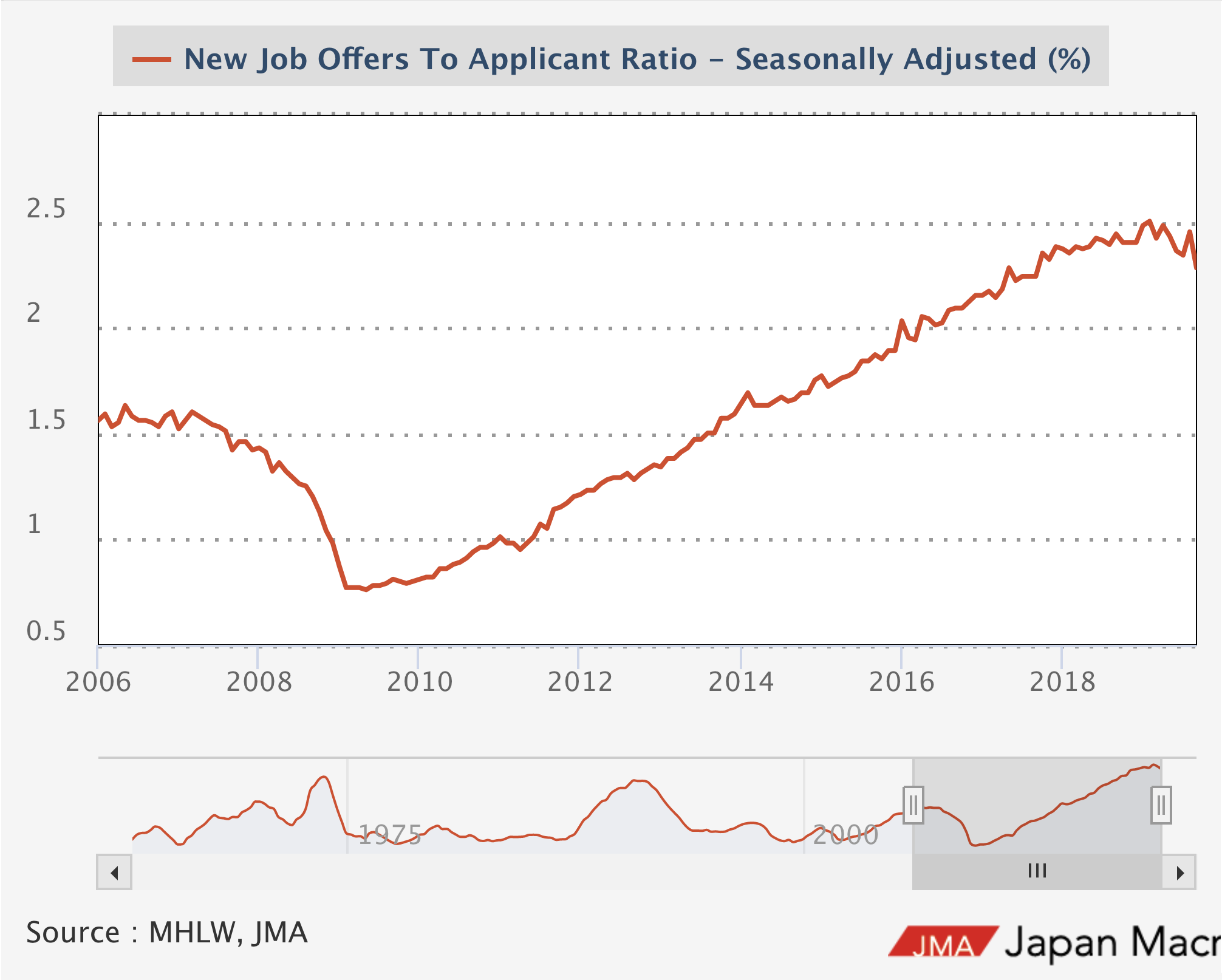 Recent data trend:
The job market in Japan seems to be passing through its cycle peak. The unemployment rate did fall to 2.2% in July 2019, the lowest since October 1992, but leading indicators such as new job offers to applicant ratio are indicating that the heat is starting to wear off. The new job offers to applicant ratio fell to 2.34, off from the recent high of 2.50 in February 2019. The breakdown of new job offers by industry shows that manufacturers have been reducing their new job offers since early 2019. Another big employer, the wholesale and retail industry, no longer seems keen to add to their workforce. If not for the persistent and plentiful job offers from the healthcare industry, the Japanese job market may be cooling off much more rapidly.
The job market may yet find a new source of strength and start to rebound. While the global economy seems to be slowing down, the Japanese economy in 2019 has been surprisingly resilient. Despite the weak performance by export demands, the economy has managed to grow for the third consecutive quarters till the April-June quarter.
Brief overview of "Job offers to applicant ratio"
This statistic is one of the best indicators to monitor the demand/supply balance in the Japanese labor market. The data comes from Public Employment Security Office. Job referral has been highly regulated in Japan and the Office still plays a dominant role in job referral. For example, job seekers are required to register at the Office to be eligible for unemployment benefits. Aside from the main indicator, job offers to applicant ratio, the growth rate of new job offers is also considered as an important leading indicator for the labor market in Japan. Historically, we can observe an upward wage pressure to arise when the job offers to applicant ratio exceed one. The job offers to applicant ratio has been consistently below 1 since 1993 except for a brief period between 2006-2007.
Full-time vs Part-time workers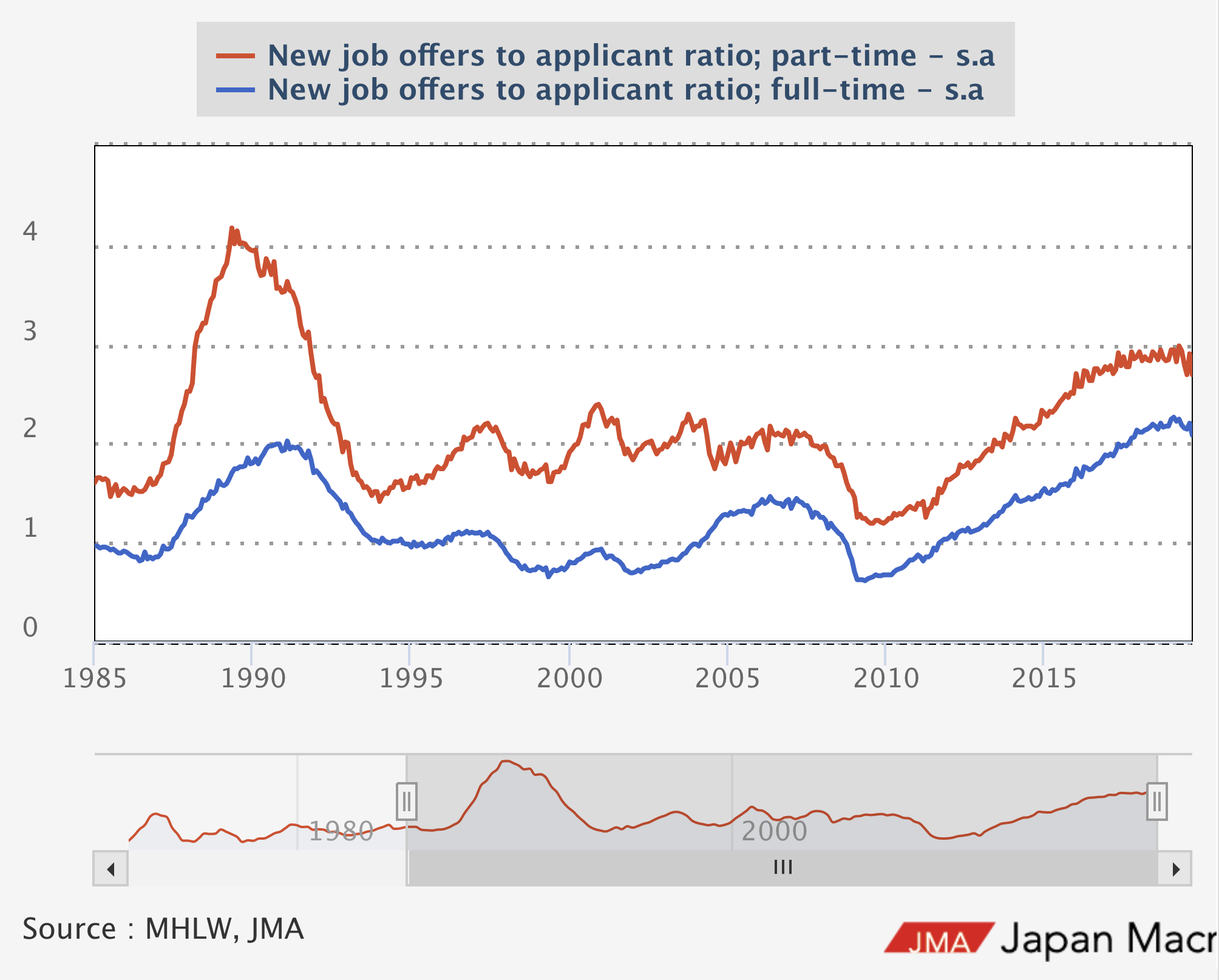 ———————————–
Featured Article: 
Getting the right mindset to flourish in Japan
Understanding the Japanese interview process 
Preparing For Your Job Interview and Tips Before Accepting An Offer
Source: https://www.japanmacroadvisors.com/page/category/economic-indicators/labor-markets/job-offers-to-applicant-ratio/
Author: Japan Macro Advisors