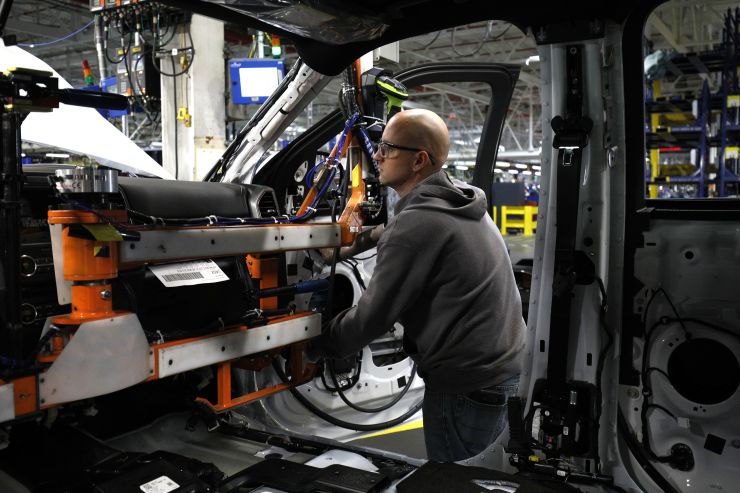 Workers build a truck as it goes through the assembly line at the Ford Kentucky Truck Plant in Louisville, Kentucky.
Ford is building a new plant in Michigan for autonomous vehicles as the company realigns some factories to focus on its future lineup of self-driving and electric cars.
The new facility, scheduled to open in the next two years, will take new commercial-grade hybrid models and incorporate the self-driving technology needed to turn them into autonomous vehicles. Ford is still considering where to build the AV finishing center and has not said how many people will work there.
"This facility will be about more than just putting the brains into these autonomous vehicles," said Joe Hinrichs, Ford's president of global operations. "We will use the AV production center to upgrade the interiors and add the technology customers will want for a particular self-driving model." Read More
Source: https://www.cnbc.com/2019/03/20/ford-to-build-new-factory-in-michigan-for-autonomous-vehicles.html?__source=iosappshare%7Ccom.apple.UIKit.activity.Mail
Author: Phil LeBeau
Image Credit: Bill Pugliano | Getty Images