Happy New Year 2019 from everyone at HCCR!
Evading the cold Tokyo winter and celebrating a great financial year, HCCR Tokyo team decided to spend our after-new-year holiday in a tropical paradise called Phuket!
Unfortunately, lady luck was not with us on our first day. Phuket was hit by Tropical Storm Pabuk, the worst storm Thailand has ever seen since 1989. We spent most of our first day indoors while enjoying the sound of the trickling storm and the laughter of fellow comrades.
Morale unhindered, we started our 2nd day with a 2019 kick-off and 2018 review meeting followed by delicious all you can eat steak and seafood buffet dinner!
After the storm has passed, we hopped on our van and visited The Sea Turtle Sanctuary, Phuket Tsunami Memorial, Bamboo Rafting, rode elephants, and finally trekking in the jungle where some of our members discovered a water cave filled with bats. After we got back to the city, we went and see Thai Boxing Match with ringside tickets. One of the boxers got their nose broken, ouch!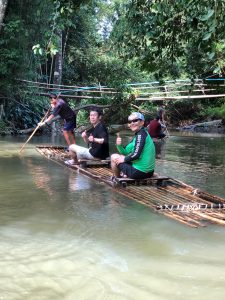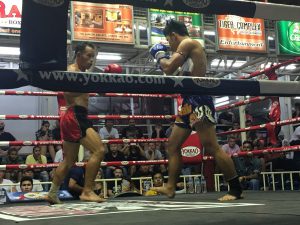 The day before was quite the land adventure but you cannot call it a trip without aquatic activities! On the third day, we set sail to the beautiful Raya Island. We snorkeled through clear waters while being surrounded by small fishes following us around. After touring through the island's magnificent coral ecosystem we visited a local gelato shop and enjoy our sorbet while gazing at the incredible white sand beach.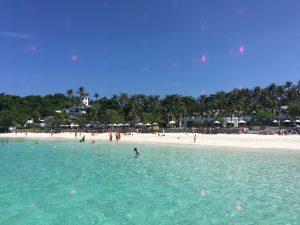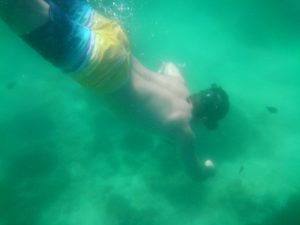 On our last day, we took it easy by strolling down the beachside and enjoying the Thai shopping markets. Then we packed up our bags and head back to Tokyo in full energy and ready to own the year!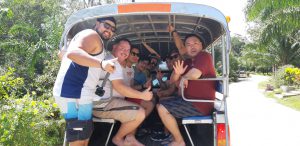 Happy New Year 2019 from HCCR and we hope you had as much or more fun than we had!
Check out what we did last new year:
Yuzawa Ski Trip: https://hccr.com/ski-trip-yuzawa-onsen/
2018 NY Post: https://hccr.com/2018-ringing-in-the-new-year/