The Japanese energy heavyweight sees LNG as the right fuel at the right time for developing Asian economies
Japan's Jera hit a significant milestone in its journey to becoming the country's largest integrated energy player in April this year when it completed the acquisition of the fuel receiving, storage, and gas transmission businesses and the thermal power generation assets of its two parent companies, utilities Tokyo Electric Power (Tepco) and Chubu Electric.
It was only as recently as late 2014 that Tepco and Chubu signed the memorandum of understanding that foresaw Jera's creation, and early 2015 when the joint venture agreement was formalised. Since then, Jera has progressively assumed responsibility for its parents' new business development; their existing fuel transportation and fuel trading businesses; and their existing fuel and overseas power businesses including upstream assets, sales and purchase agreements, and overseas power generation and energy infrastructure businesses.
But the deals that really made the wider energy world sit up and take notice were Jera's 2017 acquisition of the coal trading business of London-based EdF Trading, followed by the completion of a merger of the two firms' LNG optimisation and trading activities into the Jera Global Markets joint venture, also in April this year.
The transactions have left Jera with a portfolio that include interests in five upstream assets, LNG procurement from 17 countries, an optimisation and trading team with a global scale befitting a 35mn t/yr LNG portfolio, 18 LNG carriers, stakes in eight Japanese receiving terminals and 26 thermal power plants with capacity (including stations under construction) of 67GW.
Outside its home market, as of the end of last year, the firm had stakes in 25 thermal generation projects across 10 countries with capacity, again including plants under construction, of 9GW. And Hendrik Gordenker, a Jera senior corporate vice president, tells Petroleum Economist that it plans to further increase its regional footprint, particularly in gas-to-power, leveraging both Japan's and its own depth of LNG experience.
Further work on internal integration and LNG optimisation is planned, while the company is also considering going public.
Why is Jera targeting gas-to-power projects in Asia?
Gordenker: Jera believes that LNG and associated gas-to-power projects can really meet Asia's strong and growing demand for energy. There is a need for solutions that are as clean as we can practically make them.
LNG plus gas-to-power is just the kind of solution that will work well as Asia increasingly urbanizes. In urban areas—where there are concentrations of people and economic activity—being able to bring energy in quickly, cleanly and competitively is important.
Jera is able to provide a full value chain solution from providing the LNG and receiving facilities to regasification, power generation and send-out. But we are also conscious that, in different countries and markets, sometimes there is need to be only part of that chain. Jera is interested in participating where we can create value and solutions for local economies.
Strategically, it will be a good thing for Asia to have additional LNG demand points. If we can create a wider Asian LNG market, that will increase opportunities for optimisation and for establishing a more liquid, transparent traded market. And this will add to energy security in the region. It offers benefits for existing LNG consumers and for new ones.
Can we ensure developing Asian countries opt for LNG and gas-to-power over less environmentally friendly alternatives?
Gordenker: There is no one solution that can solve all the problems, but there are many cases in Asia where a combination of LNG and gas-to-power solution is a good choice, especially in the near-term.
Japan's experience of having LNG as an important part of the energy mix has been very positive. I started coming to Japan in the 1970s and the air in urban areas was not clean. And there were growing needs for power and for greater energy security.
Japan was able to solve these problems using a number of tools, an important one of which was LNG. It is relatively clean, it is secure, and I think, as we go forward, its flexibility will also become increasingly important.
An LNG project can be developed a lot faster than a coal project. The upfront capital investment is less and the depreciation period is shorter. You can depreciate gas-to-power plants in 20 years; coal more like 30-40.
Using LNG plus gas-to-power brings in generation capacity quick. Then, after 20 years, it gives you the flexibility to move on to a newer technology that may come along. In addition to that, just in terms of operation, coal is better suited as a baseload power source, offering less flexibility than gas-fired power, which can be ramped up and down much more rapidly and over a much wider output band.
Gas can respond to demand variations and, in particular, to the introduction of variable renewable power supply. In Japan, gas-fired power is the back-up that provides grid stability, supporting the introduction of intermittent renewable generation. So, we see LNG and gas-to-power as a companion to introducing renewable and other new energy sources. That flexibility has huge value.
Is the global LNG market properly geared up to respond to demand-side flexibility?
Gordenker: Flexibility was certainly not a feature of the early years of the LNG business. LNG was produced in particular locations and exported from point to point under quite inflexible contracts. But, at the time, those constraints were needed to underpin the development of those early projects.
LNG is now a proven business. It is also a business with a wider global market—there are many participants and could be even more in the future. This market really enables much greater flexibility in LNG contracting arrangements. By that, I mean flexibility of destination—having few or no destination restrictions—and flexibility in terms of different contract durations—from spot to short-term to medium-term to long-term.
There is also more scope to have volume flexibility, and for greater variety of pricing bases. For sellers and buyers, we are all operating in a much larger market that can absorb greater variations.
Flexibility is also important in that it allows industry participants to optimise their operations. At Jera, this is very important to what we do. We have an optimisation group based in Singapore who every day look at how we can leverage our position and deliver LNG more competitively, more reliably, and with more flexibility to meet customer needs.
And that process of optimisation will improve the efficiency and competitiveness of the industry overall. It will help promote LNG's expansion of its introduction into new markets.
Looking at the future for Jera specifically, is an initial public offering (IPO) an option?
Gordenker: Jera has been formed in a number of steps whereby shareholders allowed us to take control of parts of their existing businesses, and the last step—step three as we call it—occurred in April when we took over the domestic conventional power generation businesses of our shareholders. At this step three, our shareholders gave us the mandate to begin considering an IPO. Preparing for an IPO is a process that will, however, take some time.
We are a fairly young company, but we are certainly looking at [an IPO]. Our first priority right now, sas we have just taken on some pretty large businesses from our shareholders, is to integrate those existing operations and to develop further our own business.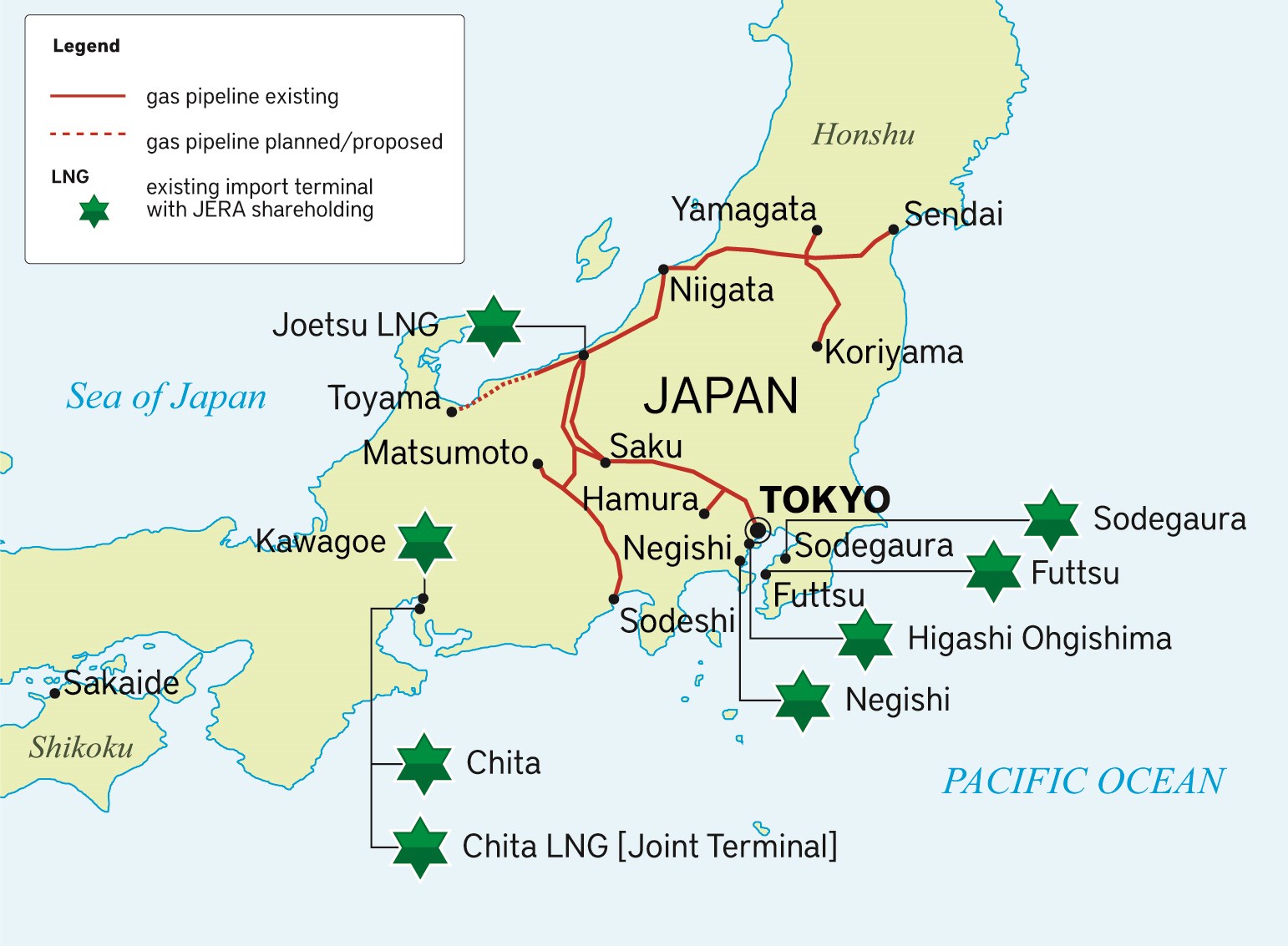 Source: Petroleum Economist
———————————–
Featured Article: 
Getting the right mindset to flourish in Japan
Understanding the Japanese interview process 
Preparing For Your Job Interview and Tips Before Accepting An Offer
Source: https://www.petroleum-economist.com/articles/midstream-downstream/lng/2019/jera-steps-on-the-gas-in-asia
Author: Craig Guthrie