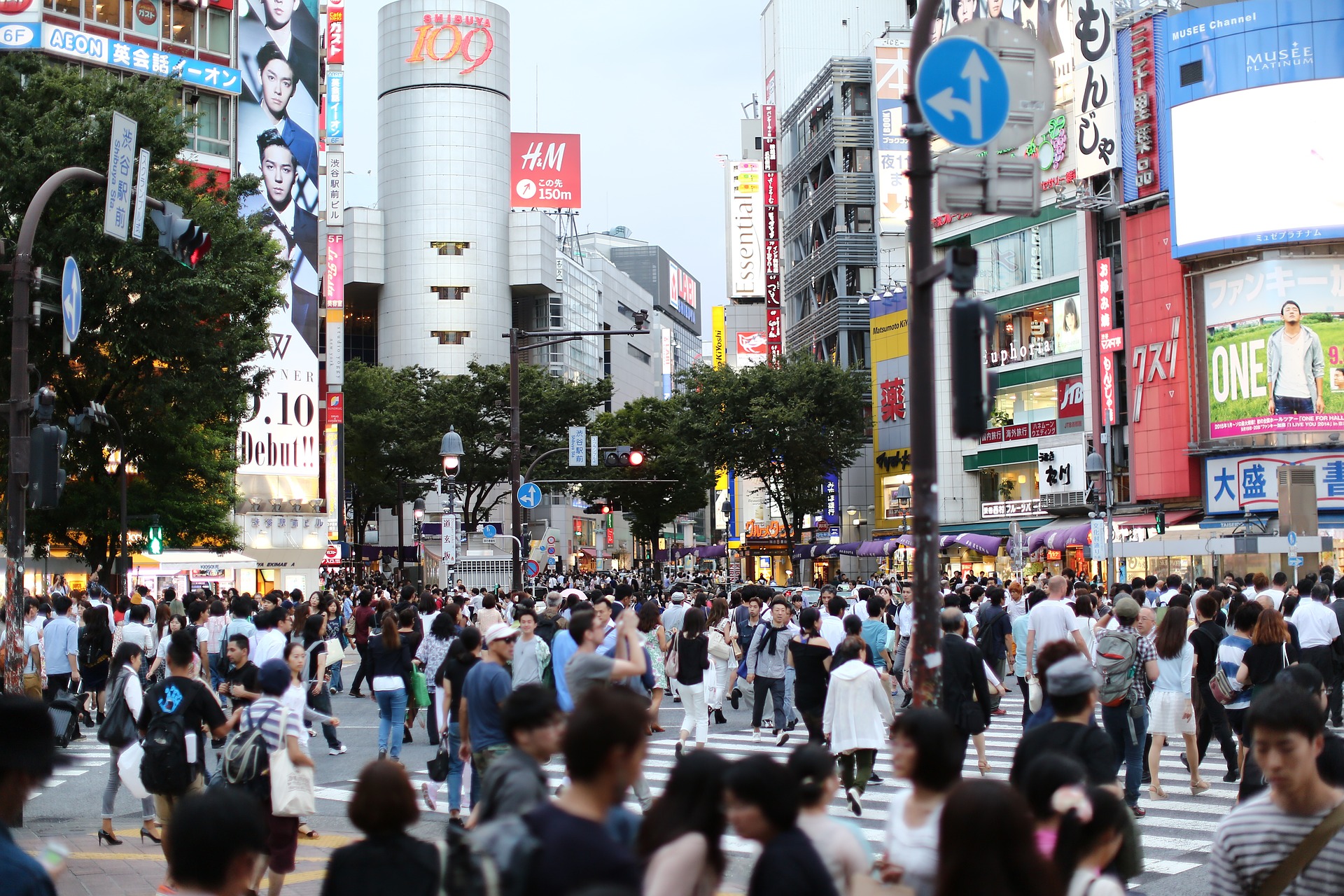 Tokyo stocks rose Tuesday, with the benchmark Nikkei index topping the 21,000 mark for the highest close in nearly three months, on hopes of reviving business activity a day after Japan lifted a nationwide state of emergency to combat the coronavirus pandemic.
The 225-issue Nikkei Stock Average ended up 529.52 points, or 2.55 percent, from Monday at 21,271.17, the highest close since March 5. The broader Topix index of all First Section issues on the Tokyo Stock Exchange finished 32.53 points, or 2.17 percent, higher at 1,534.73.
All industrial categories gained, with air transportation, land transportation and transportation equipment issues as the leading advancers on expectations more people will start traveling.
In the currency market, the U.S. dollar remained firm against the yen on optimism stemming from an increasing number of countries moving to restart social and commercial activities after weeks of lockdowns and travel restrictions.
At 5 p.m., the dollar fetched 107.82-83 yen compared with 107.74-76 yen in Tokyo at 5 p.m. Monday. Financial markets in the United States and Britain were closed due to a national holiday.
The euro was quoted at $1.0934-0936 and 117.89-93 yen against $1.0876-0877 and 117.18-22 yen in Tokyo late Monday afternoon.
The yield on the benchmark 10-year Japanese government ended interdealer trading at 0.000 percent, unchanged from the previous day's close, as buying of the safe-haven asset sparked by political unrest in Hong Kong offset selling on advances in Tokyo shares.
In the stock market, businesses, such as those involving travel and which were particularly hit by the government's stay-at-home requests, drew buying.
"Hopes for rebuilding the economy prevailed in the market," said Shingo Ide, chief equity strategist at the NLI Research Institute.
Market sentiment was also supported by the government's plan to double the size of its economic package to shield the economy from the damage caused by the virus to over 200 trillion yen ($1.86 trillion), brokers said.
Remarks by Bank of Japan Governor Haruhiko Kuroda on Tuesday that the central bank would take more steps to cushion the impact of the pandemic added to market optimism, though he maintained his gloomy outlook about the health of the Japanese economy.
On the First Section, advancing issues outnumbered decliners 1,734 to 384, while 52 ended unchanged.
Retailers also benefited from the lifting of restrictions. Among such issues, department store operator Marui Group soared 110 yen, or 6.1 percent, to 1,903 yen, cosmetic provider Shiseido jumped 336 yen, or 5.2 percent, to 6,762 yen, while Fast Retailing, operator of Uniqlo casual fashion chain, extended 2,150 yen, or 3.9 percent, to 56,780 yen.
Fujifilm erased earlier losses to end 27 yen, or 0.6 percent, higher at 4,835 yen despite the government's decision not to approve its Avigan anti-flu drug for the treatment of COVID-19 in May as anticipated, citing the need for more clinical testing.
Trading volume on the main section rose to 1,472.46 million shares from Monday's 1,002.57 million shares.
———————————–
Featured Article: 
Getting the right mindset to flourish in Japan
Understanding the Japanese interview process 
Preparing For Your Job Interview and Tips Before Accepting An Offer
Source: https://japantoday.com/category/business/nikkei-climbs-to-3-month-high-after-japan-lifts-virus-emergency
Author: Kyodo News Staff