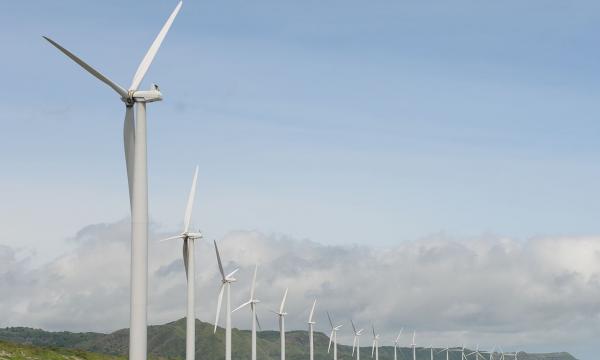 Photo courtesy of Ignacio Malapitan III (Wikimedia Commons)
This will support the 8.9 GW of new wind power capacity expected to be added by then.
Southeast Asia's wind power will require at least $14b investments by 2030, energy research & consultancy WoodMackenzie said.
The investments will support 8.9 gigawatts (GW) of new wind power capacity that is expected to be added between 2020 and 2029.
"Currently there are about 20.7 GW of planned wind power capacity in the pipeline, but we think less than half or 8.9 GW will be realised by 2030. The coronavirus pandemic has slowed development in 2020, as border closures delay equipment transportation and prevented foreign technical staff support in these nascent Southeast Asian markets," said Wood Mackenzie principal analyst Robert Liew.
With the growing power demand, governments around the region are setting renewable energy targets to diversify their energy mix to be more energy self-sufficient.
To date, Vietnam is leading in Southeast Asia's race to add wind power capacity, accounting for 66% of new capacity that is expected to be added by the end of the decade.
———————————–
Featured Article: 
Social Dignity Webcast Episode 1: Best Practices In Growing A Japan Business
Understanding the Japanese interview process 
Preparing For Your Job Interview and Tips Before Accepting An Offer
Source: https://asian-power.com/environment/in-focus/sea-wind-power-needs-14b-new-investments-2030
Author: Tim Charlton