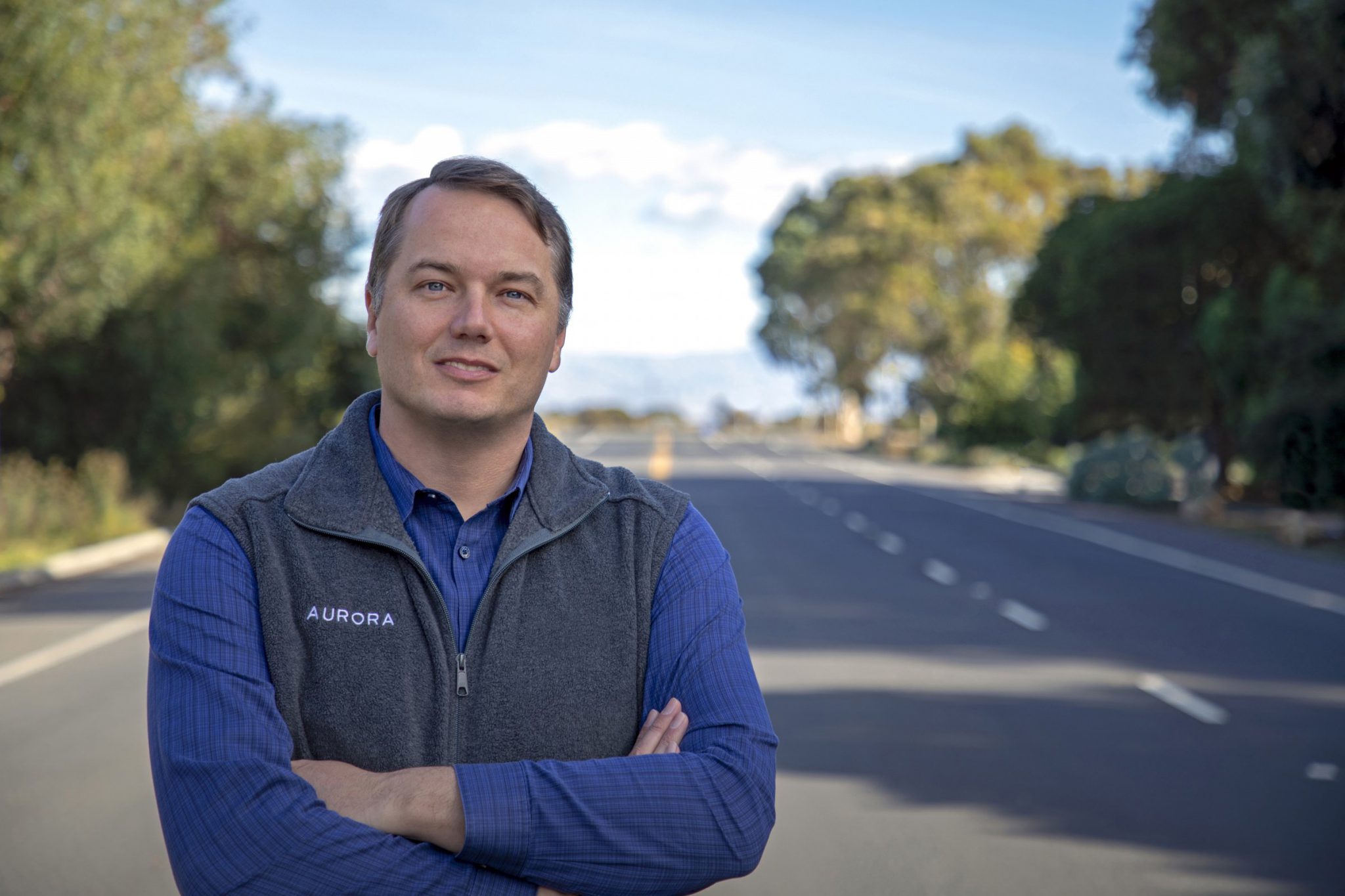 Aurora CEO and Google veteran Chris Urmson has reasons why his startup bought an obscure company based in Bozeman, Montana.
Blackmore, the laser-radar company located some 100 miles southeast of Montana's capital and founded in 2015, lives in the unlikeliest of places for a self-driving tech startup.
But Urmson said that Aurora was attracted to Blackmore for the company's sophisticated laser-radar technology, which Aurora want to use for large trucks operating on freeways.
"There's not a whole lot of self-driving research up there."
That was Chris Urmson's understated assessment of a tiny laser-radar company, Blackmore, that Urmson's startup, Aurora, acquired last year for an undisclosed amount.
Urmson, an autonomous-mobility celebrity CEO of sorts, can split his time between two self-driving hubs in the US, the San Francisco Bay Area/Silicon Valley and Pittsburgh (the latter city is home to Carnegie Mellon University, along with Stanford a key academic center for self-driving research).
Blackmore, by contrast, is located in Bozeman, Montana. A beautiful place, with a top university in Montana State. But not exactly well-known to anyone following the rapid evolution of Aurora or other self-driving efforts from Waymo, Cruise, ArgoAI, or Mobileye.
Operating in different universes but tackling the same problem
The two companies, prior to the acquisition, were also operating in different financial universes. Aurora's most recent funding round was in 2019, for $530 million, bringing the Palo Alto-based firm to a reported $2.5 billion valuation.
Blackmore Sensors and Analytics Inc. — the startup's official name — raised $18 million in 2018. It has a staff of 70, according to The Robot Report.
Urmson joined Google after getting a doctorate at Carnegie Mellon, working with Sebastian Thrun on the earliest iterations of the Google Car project. He departed in 2016 after about a decade, when the project was rechristened Waymo and taken over by current CEO John Krafcik, an auto-industry veteran.
At Aurora, founded in 2017, Urmson sometimes sounds like Krafcik. Both men speak of an autonomous "driver" as being their focus — a combination of hardware and software that could be installed in any vehicle, like a robot behind the wheel (even though there isn't a wheel), to replace the human pilot.
"We need to see the world effectively and see it at range," Urmson told Business Insider.
That brought him to Blackmore.
Creating a robot that could drive a semi
"I spent part of my time finding essential technologies that could differentiate us," he said. Then encountered Blackmore's technology, which he described as "continuous wave." Without getting too complicated, Blackmore's system uses the famous Doppler effect that gives Doppler radar its name. The upshot Urmson said, was "tech that could unlock the ability to drive heavy trucks on the freeway."
Self-driving semis present a compelling business opportunity because the freight economy has managed to avoid much in the way of major innovation and is prey to a never-ending cycle of ups and downs and beset with…Read More
———————————–
Featured Article: 
Getting the right mindset to flourish in Japan
Understanding the Japanese interview process 
Preparing For Your Job Interview and Tips Before Accepting An Offer
Source: https://www.businessinsider.com/aurora-ceo-interview-self-driving-startup-acquisition-strategy-tech-industry-2020-1
Author: Matthew DeBord