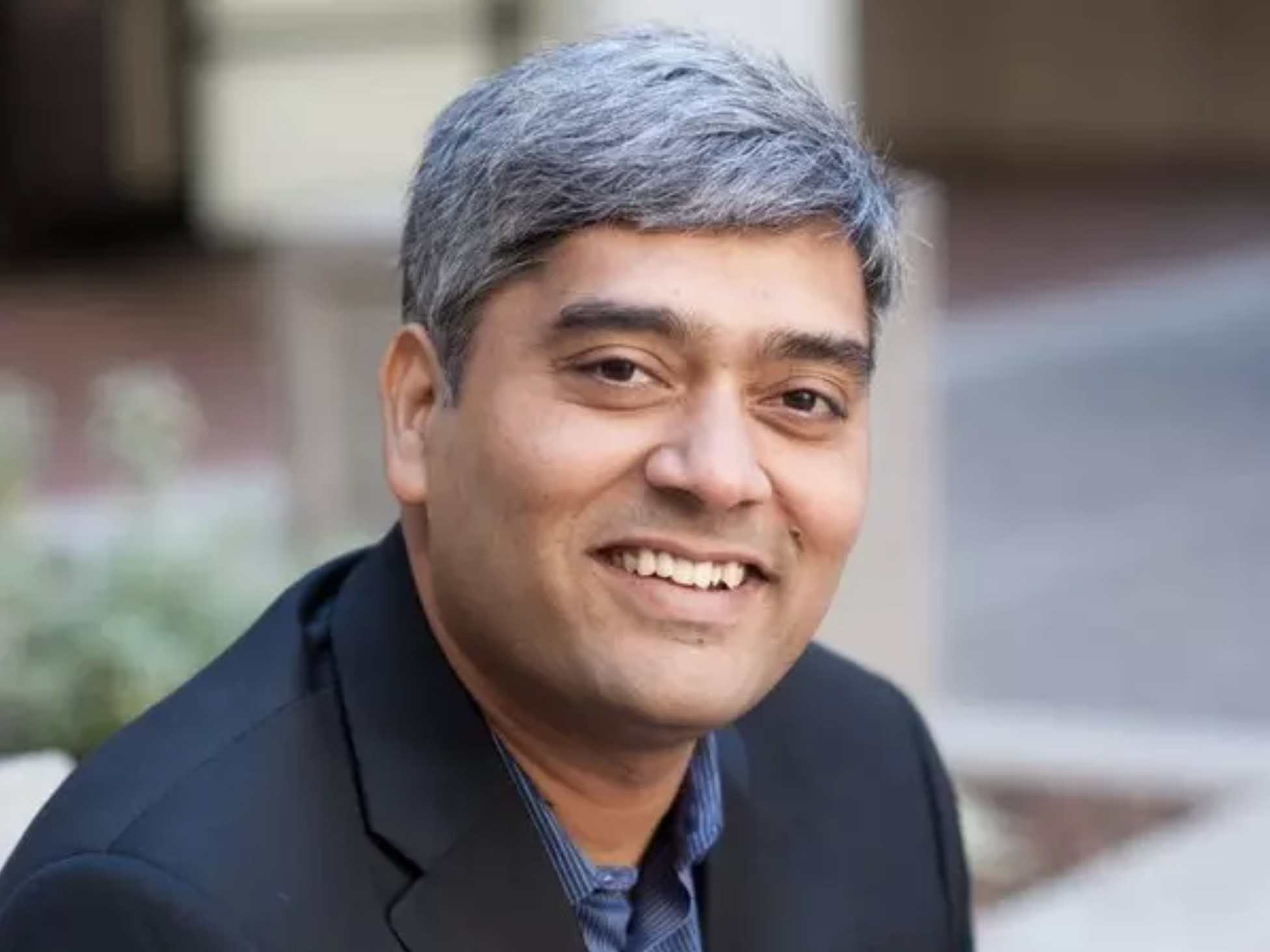 Mihir Shukhla, CEO of Automation Anywhere
Two weeks after its rival UiPath's bad news cast a pall on the world of robotic process automation, Automation Anywhere has stepped up to show the market remains hot in the eyes of investors.
Automation Anywhere on Thursday said it had just raised $290 million from investors in a round led by Salesforce Ventures, boosting the startup's valuation to $6.8 billion.
"This reiterates our leadership position and the strength of the RPA market," Automation Anywhere's CEO and founder, Mihir Shukla, told Business Insider. RPA refers to software that helps businesses automate common, repetitive computer tasks.
Just two weeks ago, Shukla found himself having to defend the category after UiPath, which had just raised $568 million at a $7 billion valuation, suddenly laid off 400 people and announced that its well-regarded chief financial officer, Marie Myers, was leaving.
That led to speculation that RPA was all hype, which Shukla flatly rejected.
"Absolutely not," Shukla told Business Insider then.
On Thursday, Shukla said Automation Anywhere's funding news showed "overall market conditions have become more rational, which is always a good thing."
"They are more thoughtful about where the real value lies so there is definitely more thoughtfulness behind the investments now than a year or two ago," he said. "It's a good thing. Irrational exuberance is never good."
In fact, the new investment in Automation Anywhere underscores what he described as the startup's more thoughtful approach to growth in one of the most vibrant segments of tech.
"You can blitz-scale, you can scale at an unprecedented rate, but it requires deeper thought on how you do that," he told Business Insider. "I've had my share of mistakes in the past, but because of this idea of 'Nail it, before you scale it' is very critical. Otherwise many bad things happen."
A more favorable comparison
It was an indirect criticism of UiPath, which before the job cuts and the CFO's departure, was seen as the dominant trailblazer in the RPA space.
But insiders have told Business Insider that UiPath had been pushing to grow with little controls on its finances. That led to what they described as rampant overspending, which Myers, the CFO, tried but failed to rein in. Internal documents reviewed by Business Insider also showed that UiPath was burning cash faster than expected and had missed a key revenue target.
UiPath has maintained that the company is strong financially and is on track to be profitable next year and could go public in 2021.
Shukla said Automation Anywhere had posted 100% growth this year, and its customers include the world's top companies in healthcare, tech, financial services, and telecommunications.
Shukla declined to discuss the startup's cash burn rate, but he said, "We are very thoughtful about our strategy and financial discipline and as a result we are very comfortable with our strategy leading to profitability."
Shukla disputes industry reports that had shown UiPath outpacing Automation Anywhere. But he also said their rivalry was typical in a fairly new and fast-growing market.
"This is not uncommon at all," he said, citing the classic tech rivalry between Google and Yahoo in search and the web. Asked whether Automation Anywhere was a Google or a Yahoo — which eventually fell behind the search giant before being acquired by Verizon — Shukla laughed.
"Today's news might give you an indication," he said, adding: "It's a Google."
"What I've learned is how do you scale a long-term business that multibillion-dollar in size," he said. "All of those learnings I'm applying here."
He added: "We are very comfortable and confident about the path we are on, because it is about creating long-term value."
———————————–
Featured Article: 
Getting the right mindset to flourish in Japan
Understanding the Japanese interview process 
Preparing For Your Job Interview and Tips Before Accepting An Offer
Source: https://www.businessinsider.in/tech/enterprise/news/the-ceo-of-automation-anywhere-which-just-raised-290-million-in-a-round-led-by-salesforce-ventures-says-that-the-6-8-billion-automation-startup-will-be-a-google-to-rival-uipaths-yahoo/articleshow/72176331.cms
Author: Benjamin Pimentel